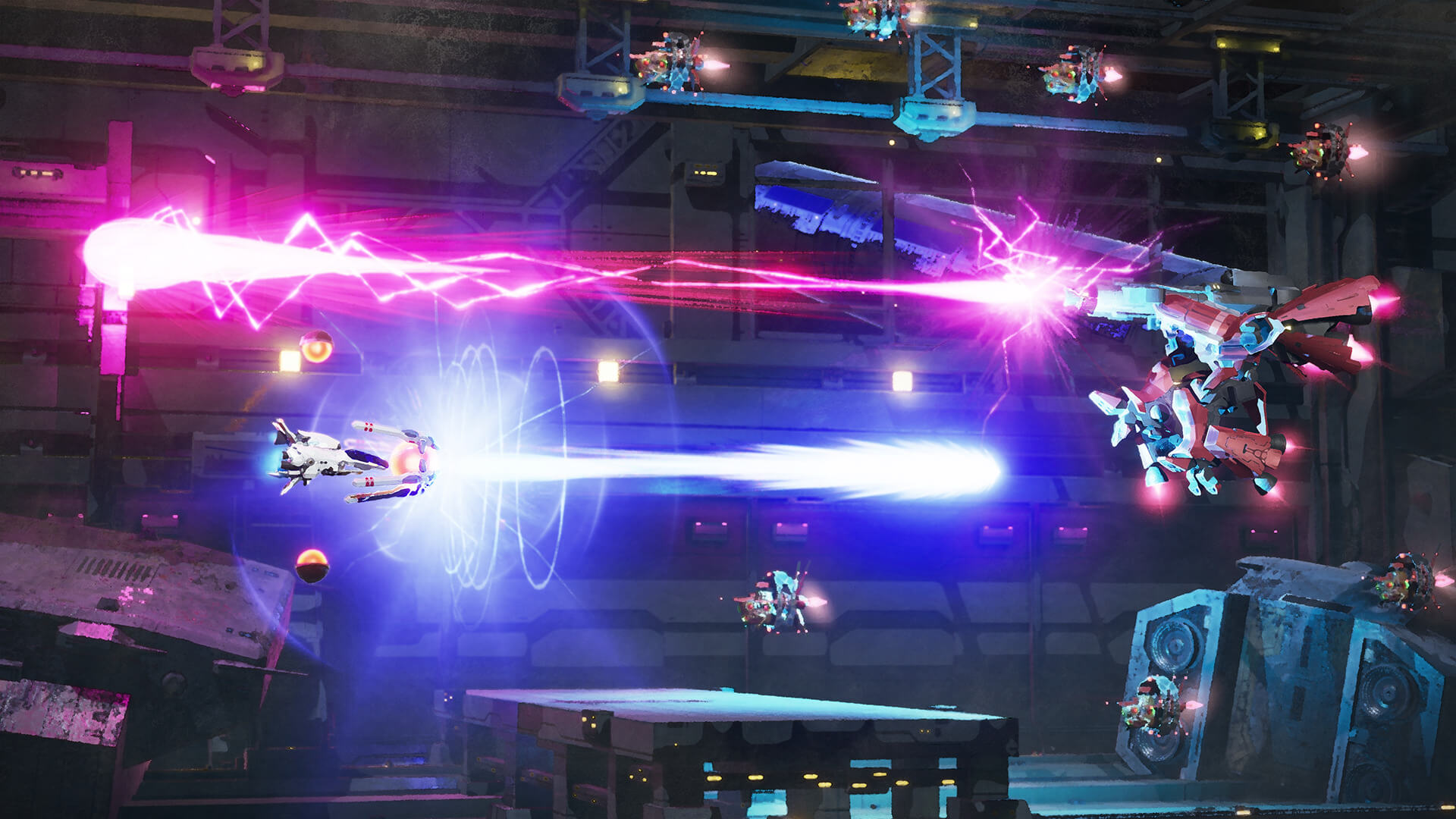 R-Type Final 2 Development Information February 2020
The following information has been updated for February 2020
Crowdfunding Backers' Dedicated Website "Team R-Type Final 2" Has Launched
Development Progress Report
Remake Stage of "R-Type Leo"
Communications with the Backers of Higher-priced Rewards
Cover Image of the Month and the Next Update /Event Information
Crowdfunding Backers' Dedicated Website "Team R-Type Final 2" Has Launched
At the end of December 2019, we launched a website called "Team R-Type Final 2" dedicated to the backers of our crowdfunding campaigns. We have sent an invitation email for each one of the backers to the email address he or she registered with Kickstarter or PayPal. If there is anyone who has not received such email, please contact our help desk (https://www.granzellagames.com/contact/) by email.
On the "Team R-Type Final 2" website, you can select the content of your reward, register your shipping address, and so on. Also, there will be exclusive digital content (screenshots and videos) to be available and polls. These are part of measures we come up with to leverage this hub to create "R-Type Final 2" hand in hand with all of our backers. If you have not logged in to "Team R-Type Final 2" yet, please do so. We are waiting for you there.
We look forward to your continued support for "R-Type Final 2" and Granzella.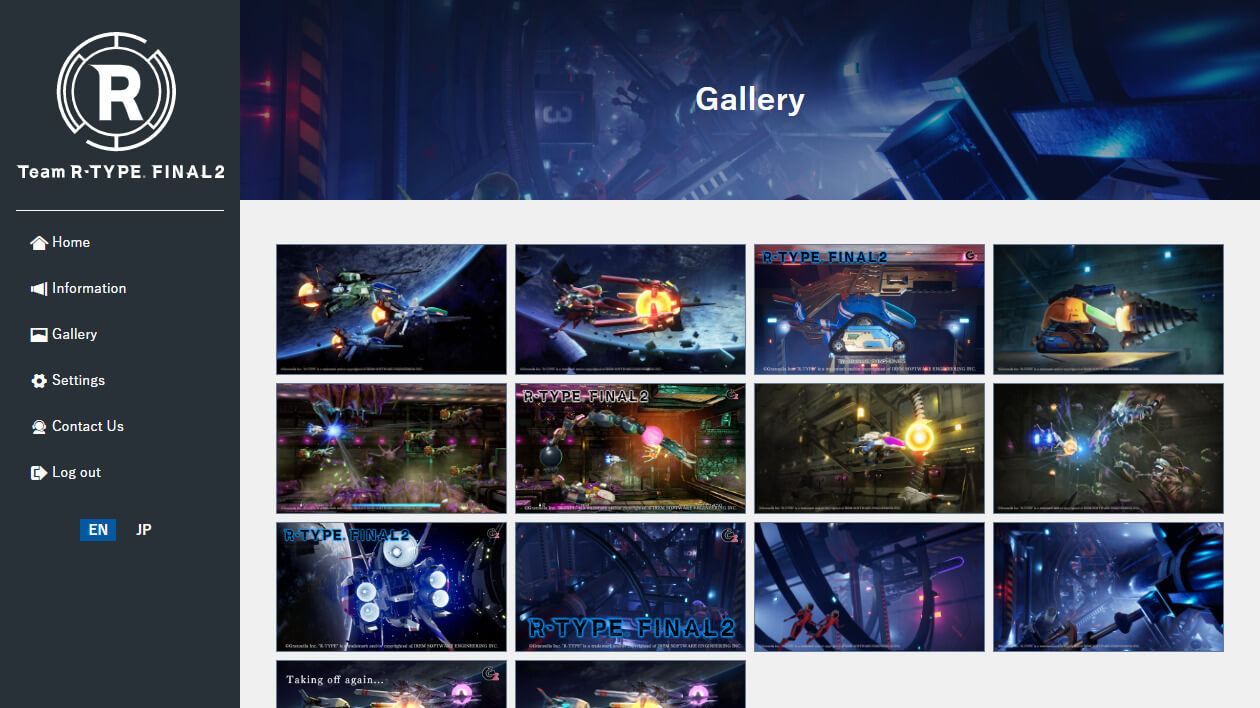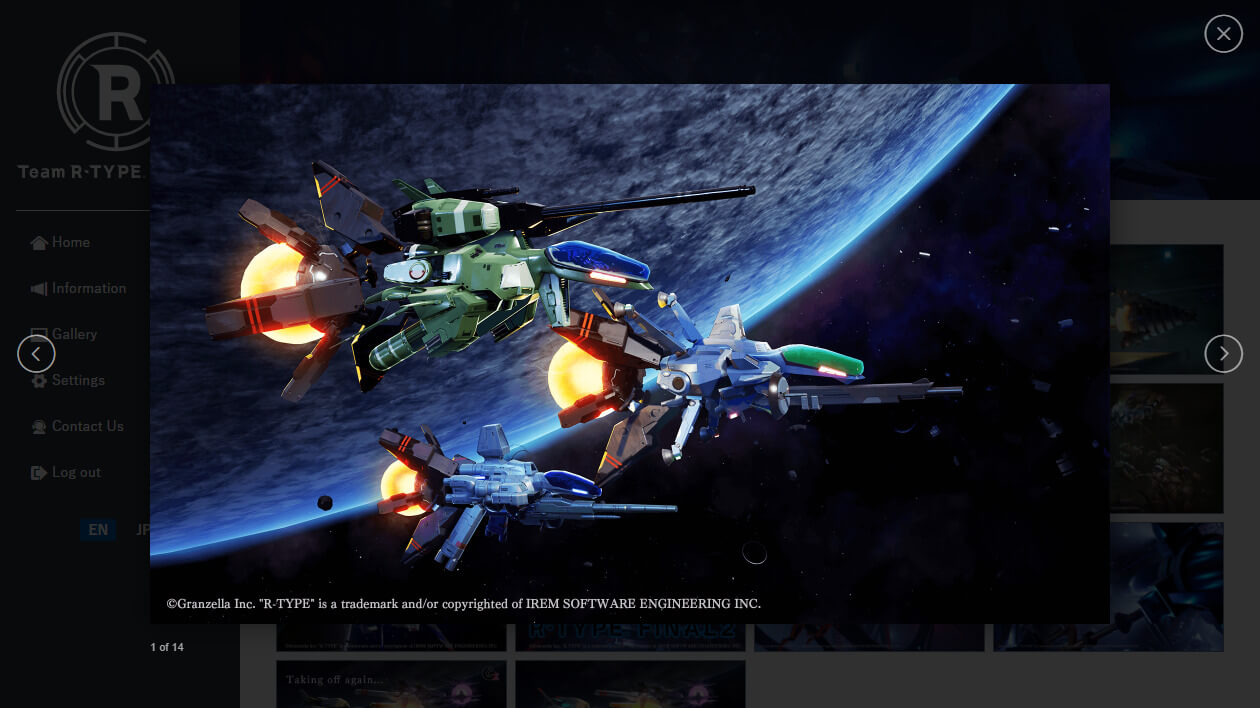 Development Progress Report
We are currently working on creating multiple stages in parallel with making and adjusting the trial version stage. Also, we are tuning up the customized screen of the player ship.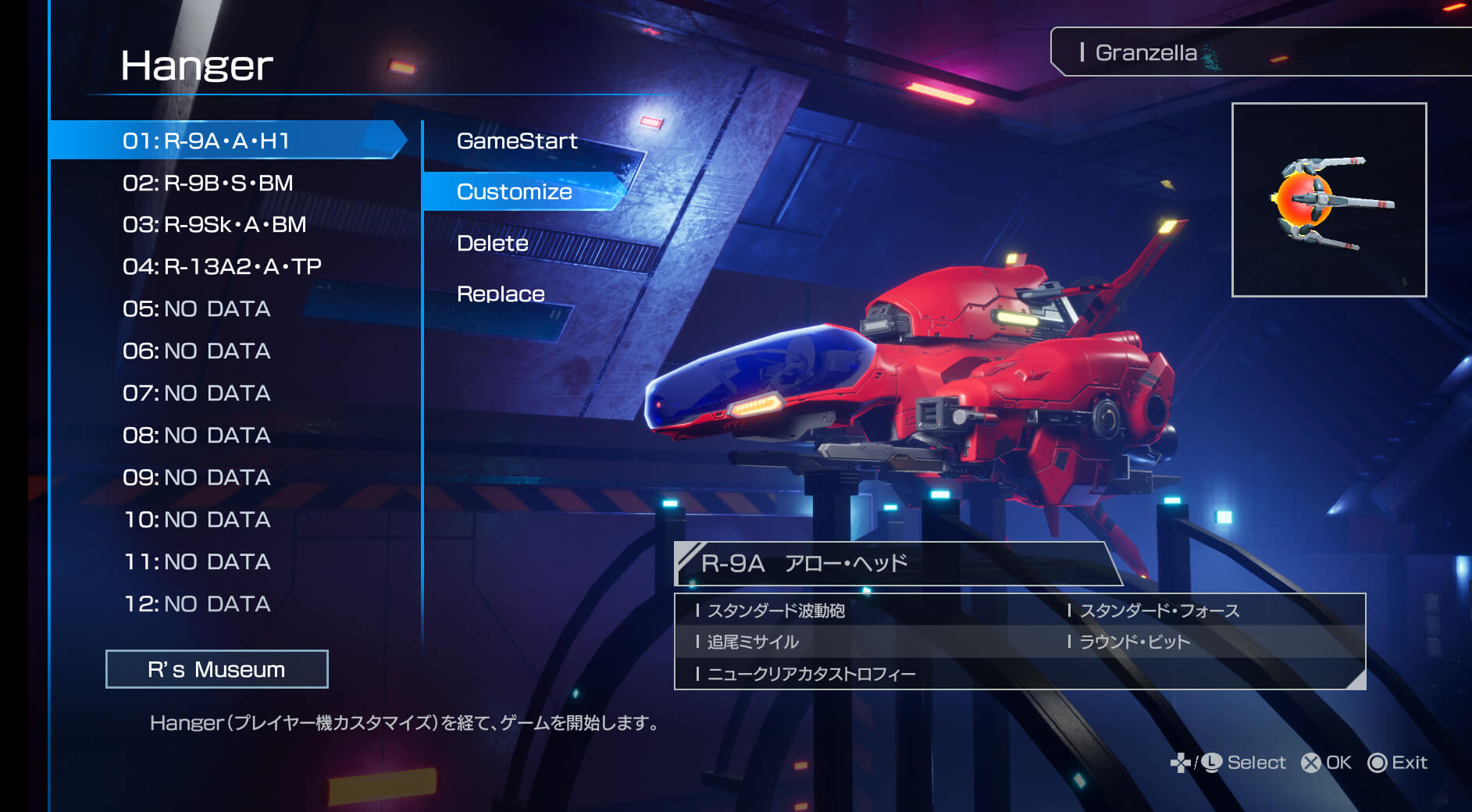 ▲This is a screenshot of the HANGER where you can customize your ships.
These are now under development. Please note that the retail version may differ from them.
Remake Stage of "R-Type Leo"
We conducted a poll on a stage of "R-Type Leo" to be reproduced, which was set as the stretch goal of US$1,000,000. Here is the result:
| | | |
| --- | --- | --- |
| 1 | Stage 1 PARADISE PLANET | 37.9% |
| 2 | Stage 4 FLOATING CONTINENT | 24.2% |
| 3 | Stage 3 TROPICAL FOREST | 20.8% |
| 4 | Stage 6 CORE OF THE PLANET | 10.3% |
| 5 | Stage 2 RED-HOT DESERT | 3.4% |
| 6 | Stage 5 INSIDE OF RUINS | 3.4% |
As for "R-Type Leo", approximately 80% of the votes were split among the top three stages. Each of them enjoyed popularity. Thank you all for participating in the survey.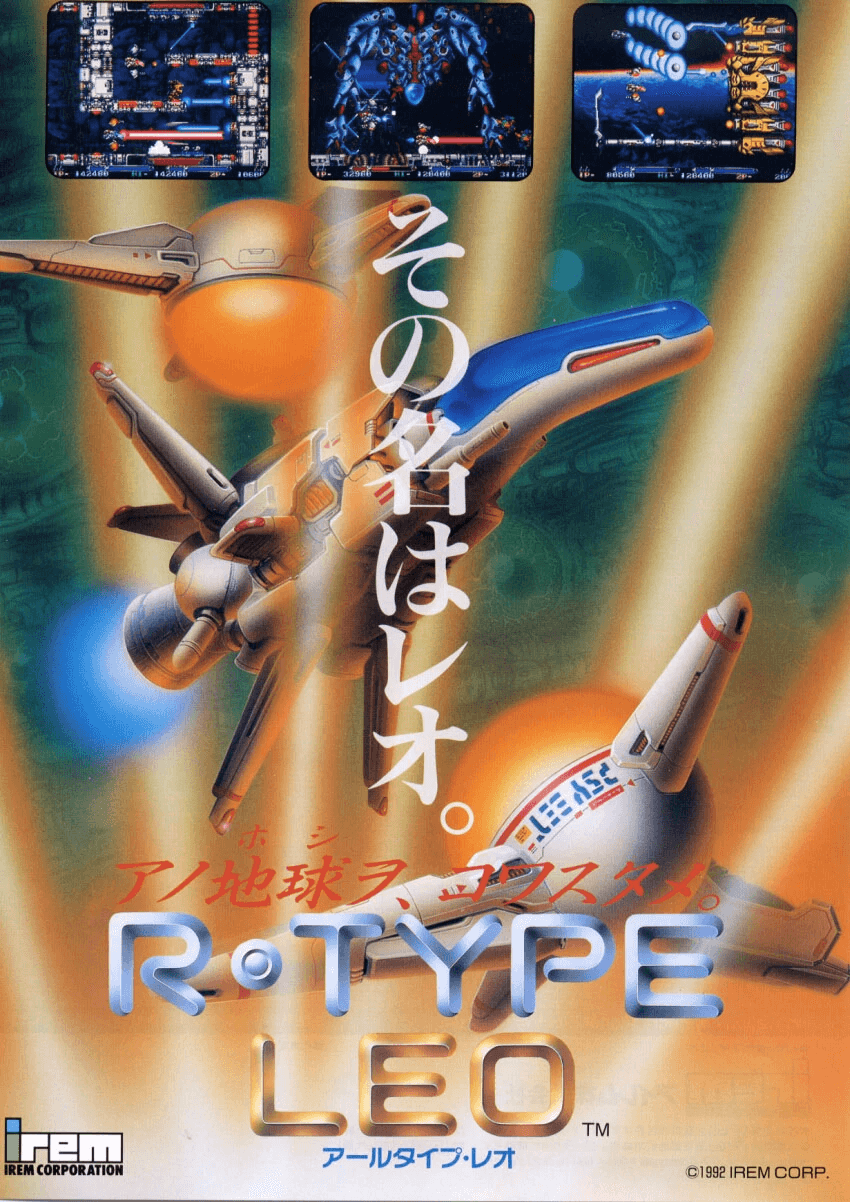 By taking the balance with other remake stages into consideration, one of the stages that ranked high in the above poll will be reproduced with the latest technology and will be included as an additional stage. We will let you know as soon as we confirm the stage, so please be patient until then.
Communications with the Backers of Higher-priced Rewards
We would like to reach out to the backers who have pledged for the following higher-priced reward tiers by the end of February 2020 on the website of Team R-Type Final 2. We will then inform you of what information we will need to collect from you, such as the details and designs of the relevant reward items, as well as sharing you with the production schedule.
Pledge ¥110,000 or more
SPECIAL 2 (DECAL DESIGNED BY YOU)
Pledge ¥275,000 or more
SPECIAL 3 (ORIGINAL STARTING SEQUENCE)
Pledge ¥550,000 or more
SPECIAL 4 (ORIGINAL BYDO CREATED BY YOU) *Bydo is an enemy character
Pledge ¥825,000 or more
SPECIAL 5 (EXCLUSIVE Missiles, Wave Cannon, and their naming rights)
Pledge ¥1,100,000 or more
SPECIAL 6 (EXCLUSIVE R-CRAFT & FORCE, and their naming rights)
Cover Image of the Month and the Next Update /Event Information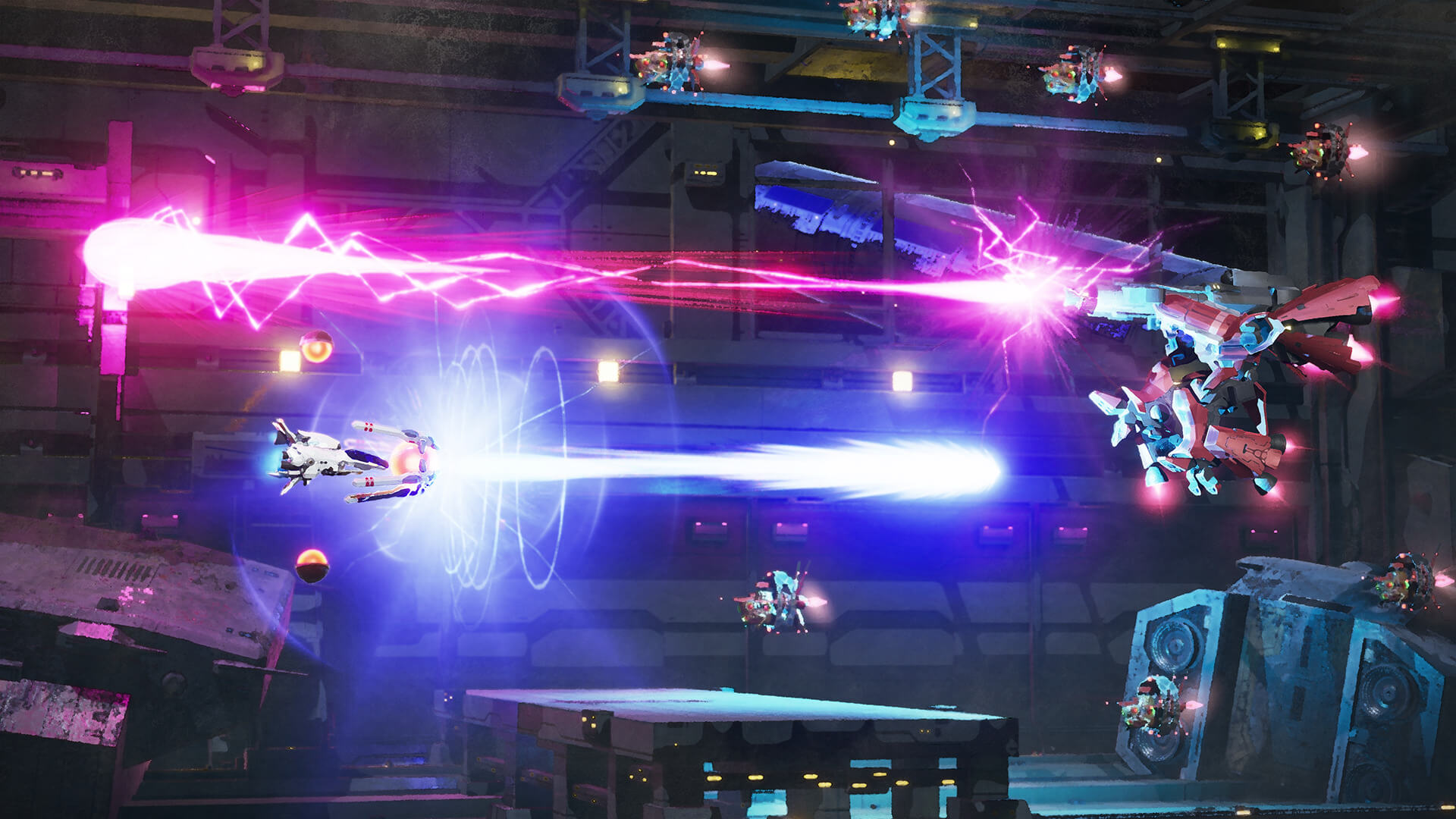 ■Cover Image of the Month
The cover image of this month features R-9A Arrow Head fighting against an enemy equipped with Wave Cannon. One of the best things about R-Type is that you can fire your Wave Cannon while dodging through the energy body continuously blasted almost without charging from the enemy's Wave Cannon.
■Next Update /Event Information
We are sorry again for the delay in reporting the update. Next time we will be able to update the information sometime in late March. As for the new trailer, which we planned to release in January, is currently undergoing final adjustments. We are sorry to have kept you waiting. We will release the video once it is ready.