Thank you so much for all the entries to the "R-Type Final 2: Build A Custom Ship Contest" that was held from December 2021 to January 2022.
We are pleased to announce the winners among the 444 entries.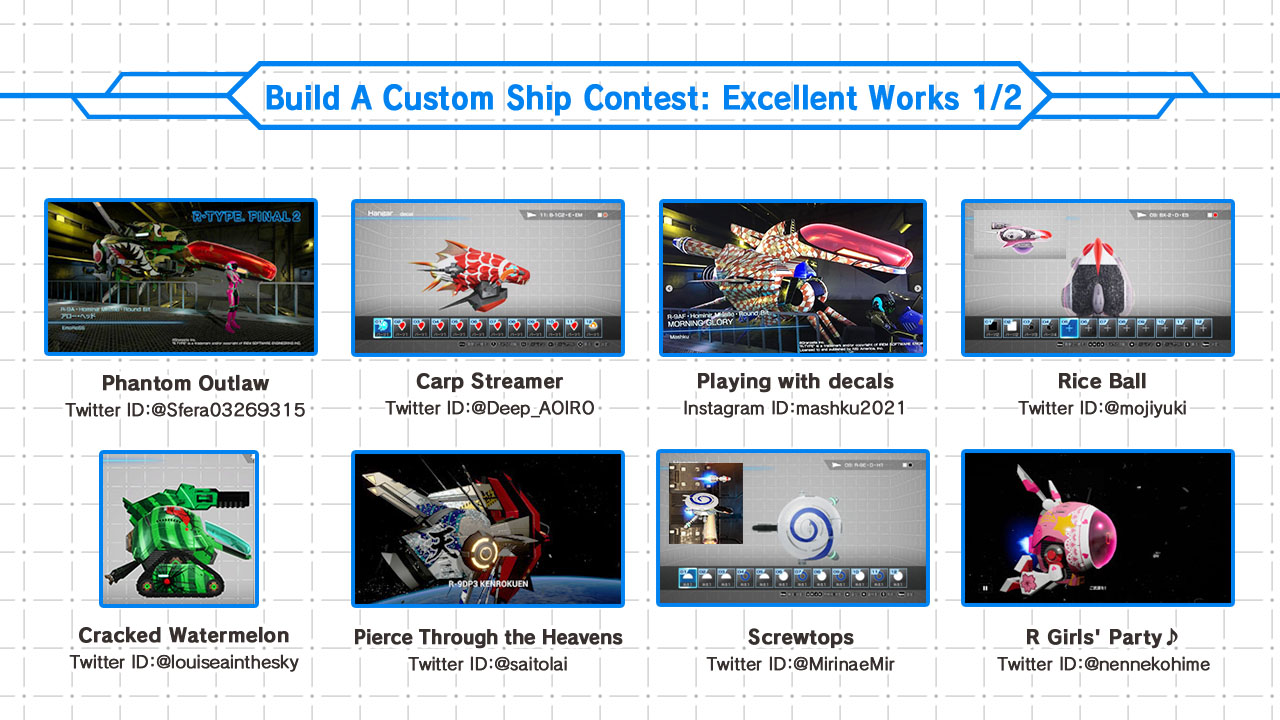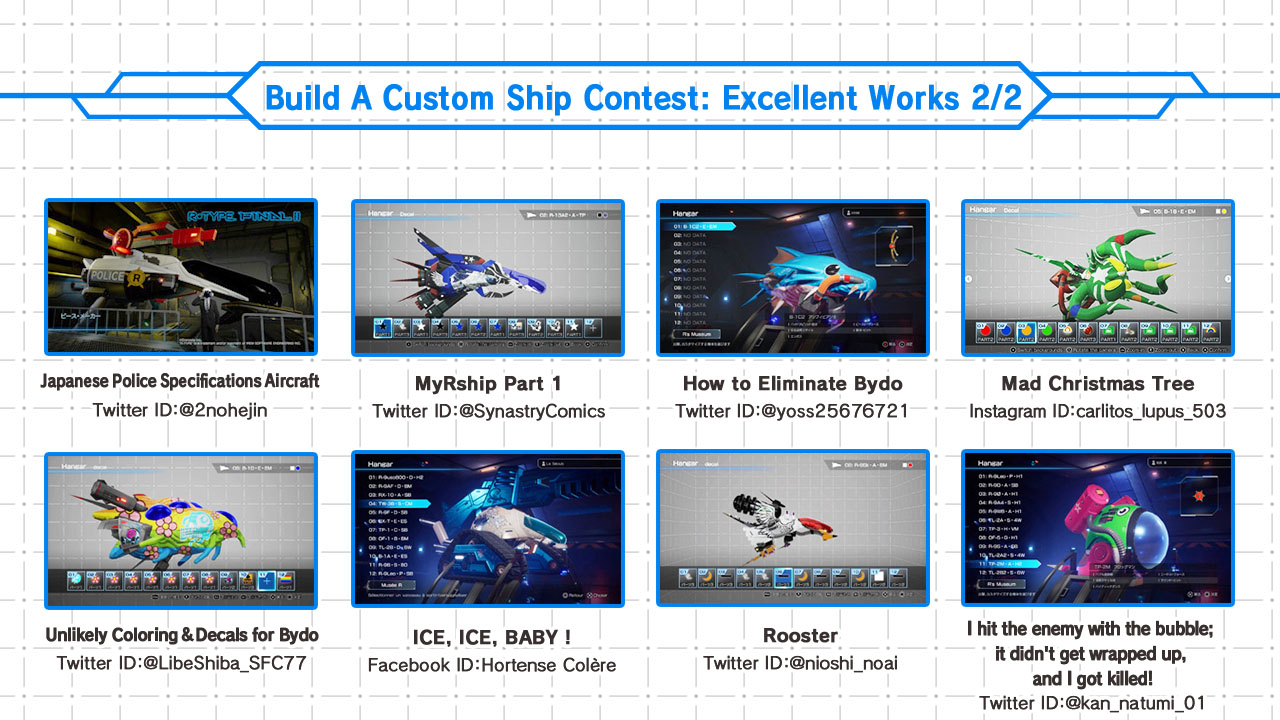 - About the "R-Type Final 2" Original Wallpaper (for Smartphones) Present
We had planned to give the contest winners the original wallpaper of "R-Type Final 2". However, even among the works that were not selected as excellent this time, there were so many unique and creative works that we found it difficult to narrow down the list of winners. So we decided to give away the original wallpaper to all the entrants.
We will be contacting the social network accounts of those who submitted their works, so we would appreciate it if you could make sure that you receive messages from us. *We will be in touch with you in early March.
We hope you will continue to enjoy "R-Type Final 2".