Send us your idea-filled screenshots!
Take a photo with your favorite R-craft and post it on social media!
Please send us your idea-filled screenshots taken on "Pilot & War Record"!

Five (5) winners of the excellent works will receive a T-shirt with their winning screenshot(*) printed on it as a prize! 
In addition, all entrants will receive an original "R-Type Final 2" smartphone wallpaper.

We are looking forward to your creative photo submissions.

*Please note that we may have to process screenshots due to printing constraints.
Entry Period: September 16th - September 28th, 2022, 11:59 p.m. (JST)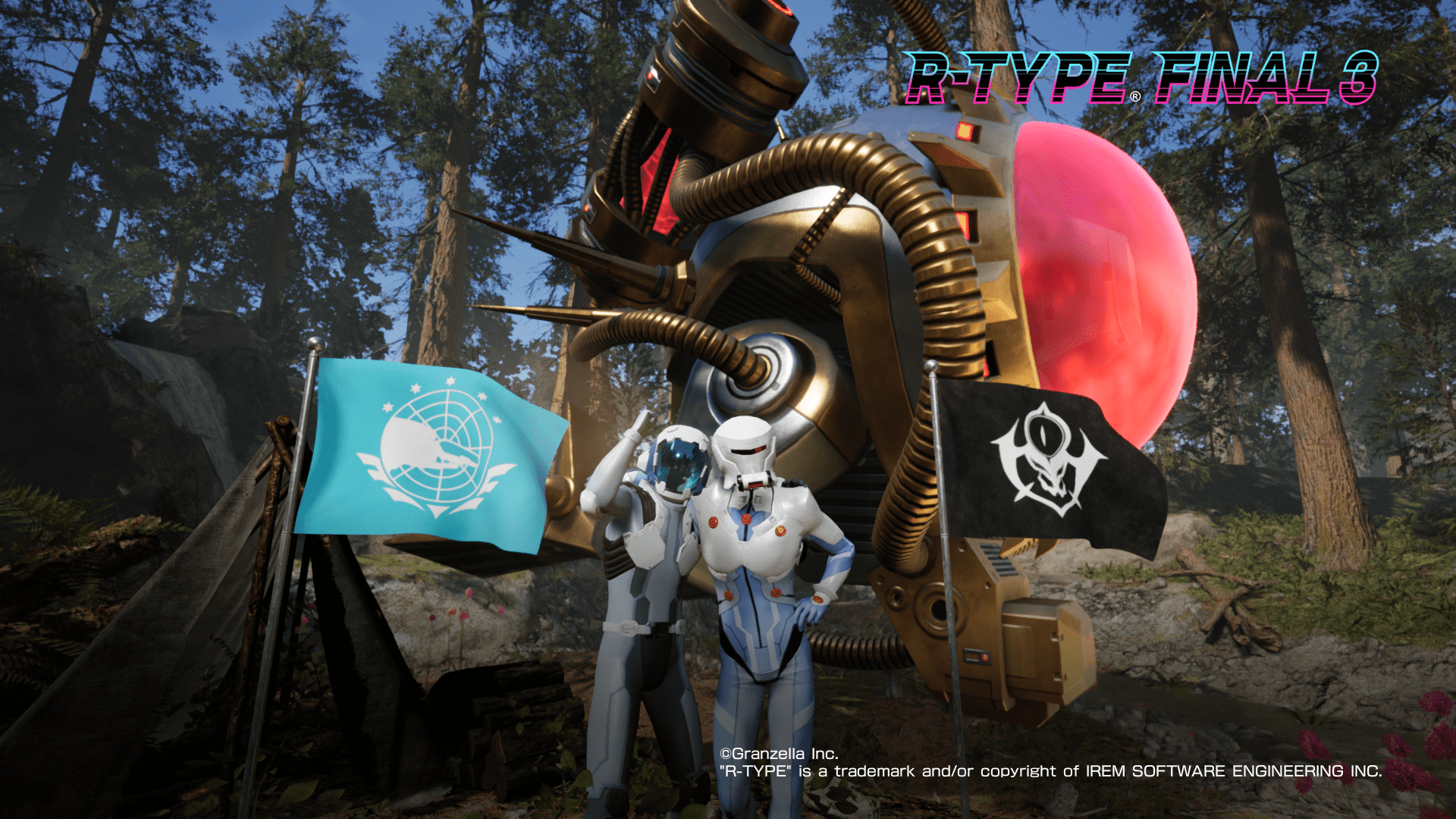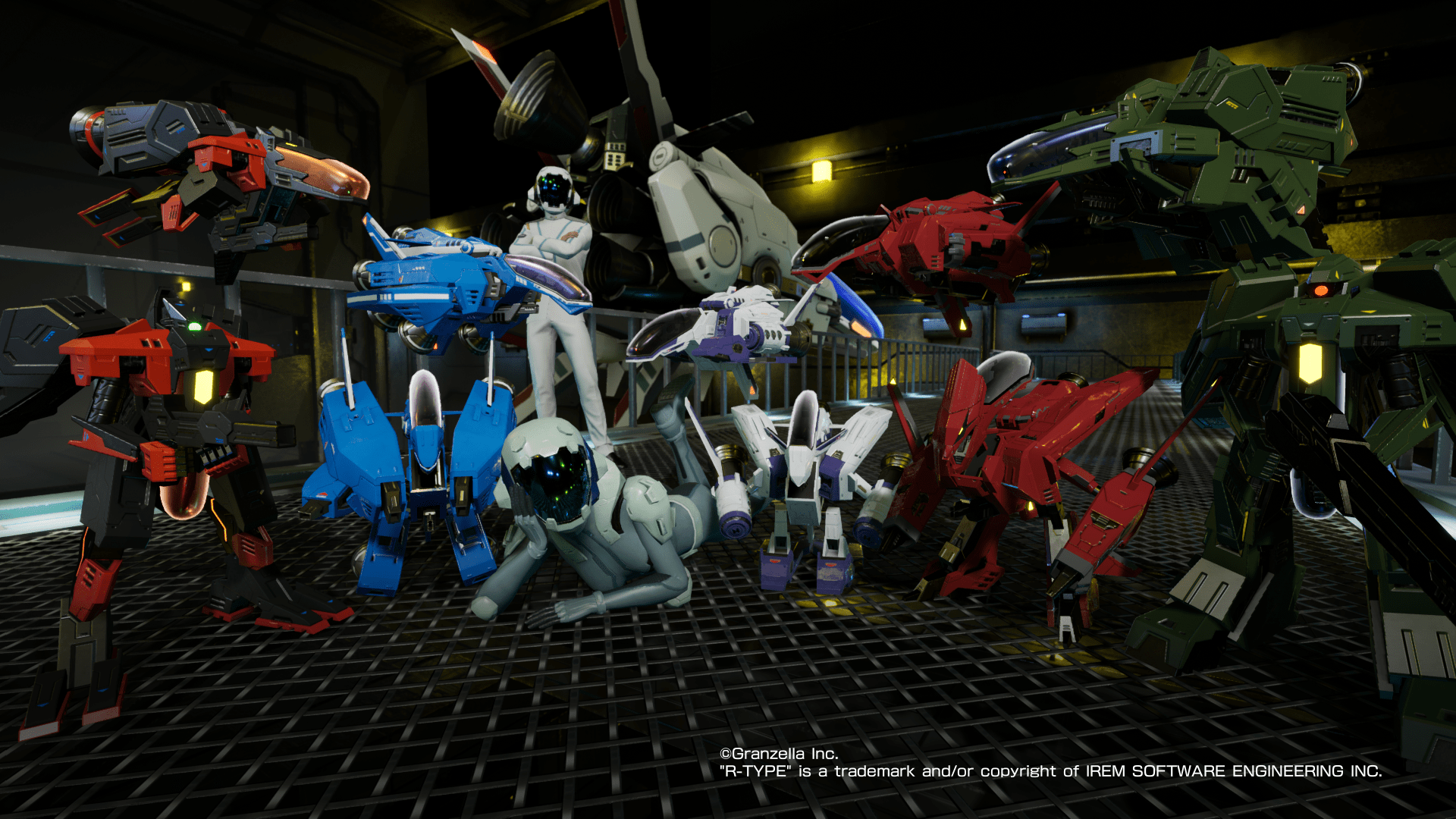 Select "Data & Gallery" from the Menu screen, then go to "Pilot & Wor Record" to customize your pilot and place items with your favorite aircraft in the background to take your best pictures.
Furniture and other items, as well as poses, can be added by fulfilling conditions or spending R-Points in the store!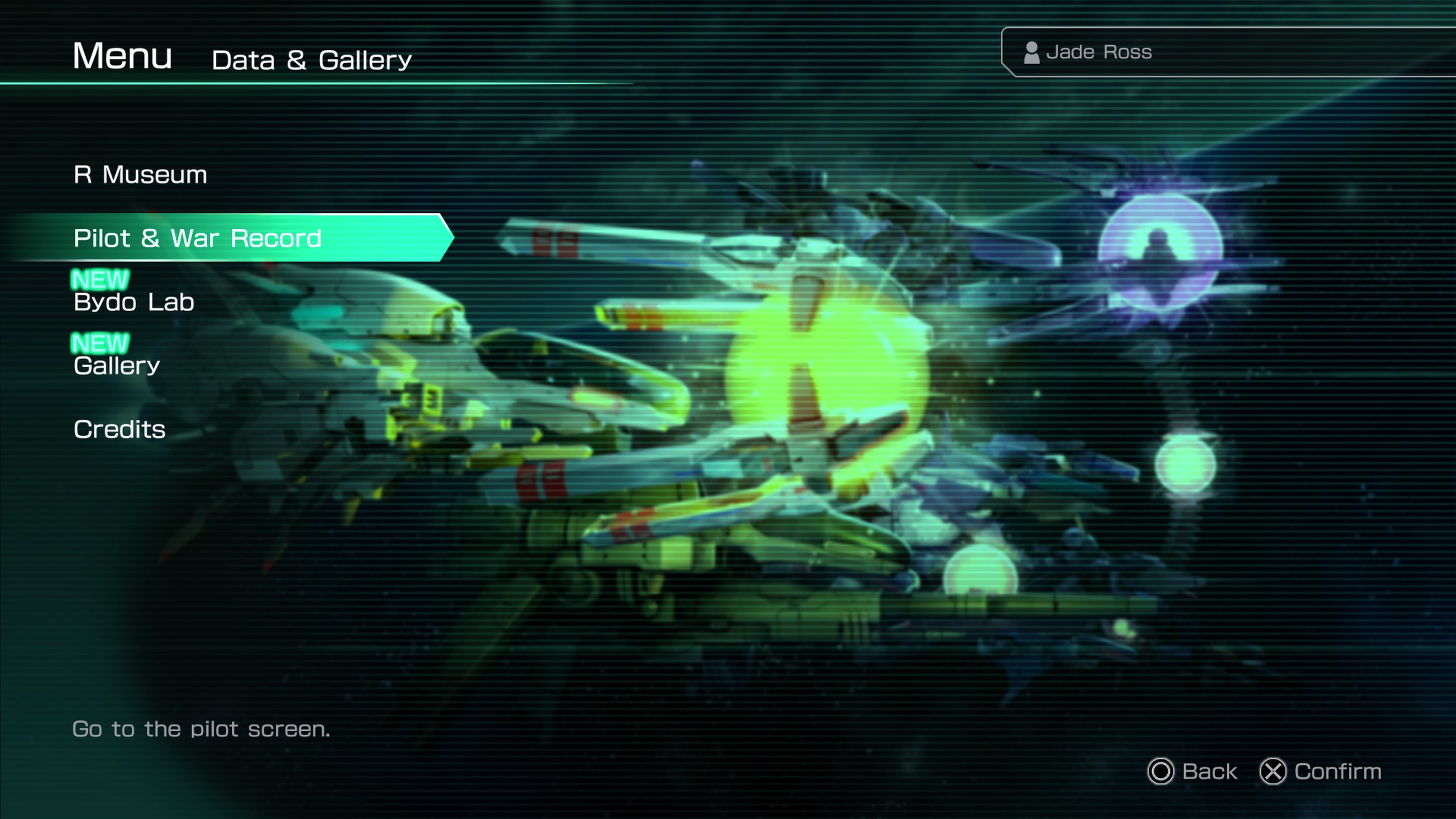 Entry Rules
1. Screenshot to be submitted
Please capture the Pilot & War Record screen.
2. How to enter the contest
Please post the screenshot on Twitter, Facebook, or Instagram with the hashtag for the contest #MyRpilot.
We would love it if you could also add the hashtag #rtypefinal2.
Sponsor and Administration
"R-Type Final 2" Photo Contest (the "Contest") is sponsored and operated by Granzella Inc. (the "Sponsor"). The Sponsor reserves the right to change these terms and conditions and the content of the Contest at any time without prior notice and take any other action it deems necessary, including suspension, discontinuation, or termination of the Contest. Entrants must comply with the administration methods of the Sponsor when entering the Contest and must not raise any objection to such administration methods.
Winner Selection
The screenshots submitted for the contest will be strictly screened by Granzella Inc. and the "R-Type Final 2" production team.
The winning entries will be announced on our Youtube channel, official website, etc.
Q&A
Q. How can I enter the contest?
A. You can enter the contest by posting your screenshot on Twitter, Facebook, or Instagram with "#MyRpilot". Please be sure to include the hashtag with your entry.
Q. Is there a specific theme I should apply for?
A. No, you can submit any theme.
Q. Can I submit more than one screenshot?
A. Yes, you can submit as many screenshots as you like within the contest period.
Inquiries
1. If you have any comments or questions about this contest, please feel free to contact us.
2. Please be sure to include your "e-mail address", "pseudonym", and "the subject of your inquiry". Also, please make sure to type "R-Type Final 2 Photo Contest" in the subject line.
3. Kindly refrain from contacting us by phone.
4. We will not be able to answer any questions regarding the selection results.
Contact URL: https://www.granzellagames.com/contact/