Thank you so much for participating in the "R-Type Final 2" Photo Contest held in September 2022.
We are pleased to introduce the winning entries from among 162 submissions.
At the time of the call for entries, we had announced that we would be selecting five winners. However, there were so many outstanding entries that we could not narrow them down to just five.
We finally selected 12 excellent works.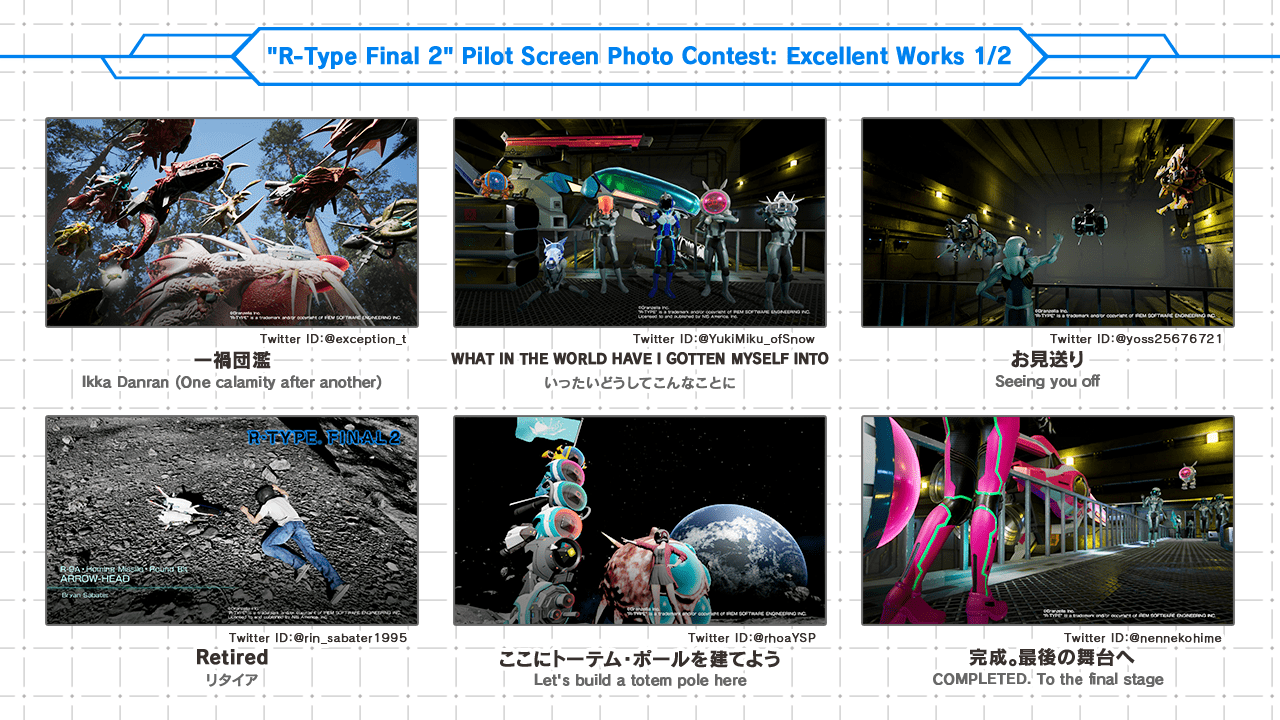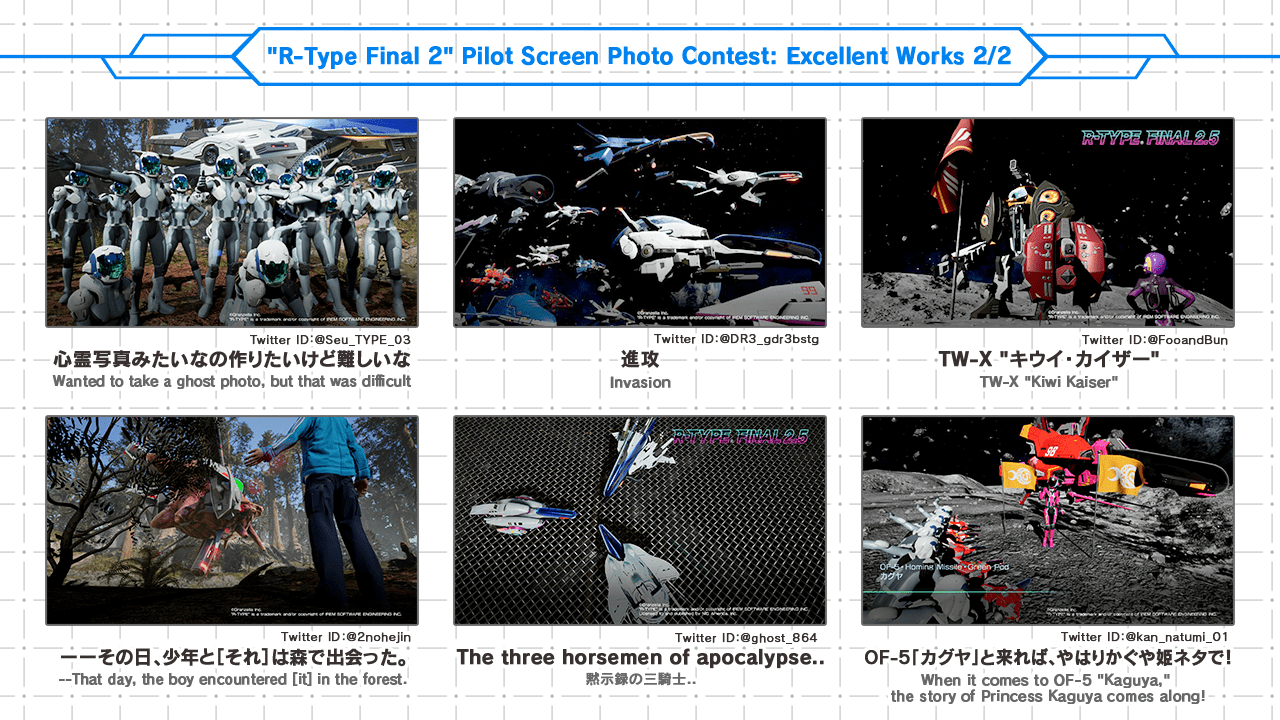 ■ For the winners of the contest:
We would like to contact you via the official Twitter account of R-Type Final 2 to confirm your mailing address for the prize. Please follow us on Twitter (either @rtypefinal2_gz or @rtypefinal2_jp) so that you can receive messages from Granzella.
We hope you continue to enjoy "R-Type Final 2".
R-Type Final 2 Production Team